Case Study – Fake News Dissemination: Pizzagate
Dissemination
A convergence of factors in today's digital society has resulted in a range of challenges involving the origin, dissemination, veracity and effects of many types of messaging including news, "fake" news, sponsored blog posts and native advertising, to name a few.
Contributing to these challenges are the relative ease of individual self-publishing online, the re-dissemination of messages by both individuals and organizations, the speed at which information is circulated and the blurring of age-old lines between advertising and editorial staffs – historically, "church and state" (Conill, 2016). These factors can compound the difficulty of determining the source, intent, and accuracy of much of what is consumed on the Internet and in social media.
If "fake news" is false, or only partly true, how does it spread? As simple as it sounds, sometimes people don't realize what is real or what is fake. In fact, a Pew Research Center survey found that 23 percent of Americans say they have shared fake news whether that be knowingly or not (Mitchell, Holcomb, & Barthel, 2016).
Yet the spread of fake news stories, despite anyone's underlying intentions, are contributing to a growing dissemination of falsehoods. Therefore, it is no wonder that 64 percent of U.S. adults blame fake news stories for confusion surrounding basic facts about politics or events in the country (Mitchell, Holcomb, & Barthel, 2016).
Social media networking sites have completely changed how fake news is spread. The leading networking site, Facebook, with well over 1 billion users, now is said to contribute to providing news to 44 percent of the population (Tandoc, Lim & Ling, 2018). While the platform is enjoyed for its instantaneous connections and free flowing information, unfortunately, many users have participated in the spread of fake news stories.
In fact, a BuzzFeed News analysis found that Facebook trended more top news stories, before the 2016 presidential election, even over its major news counterparts including The New York Times, Washington Post, Huffington Post, NBC News, and others (Silverman, 2016). Unfortunately, one of those high-profile stories was Pizzagate.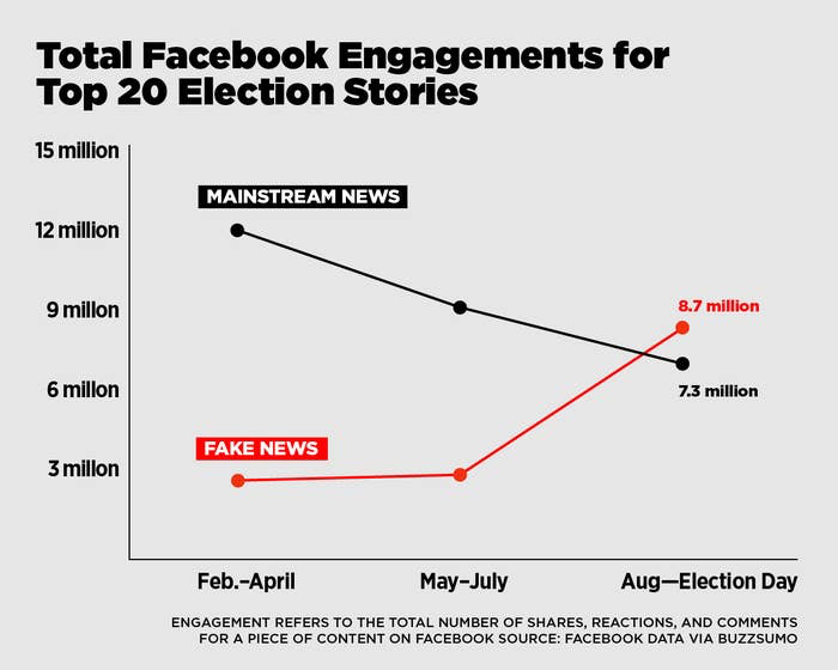 Next Page: Case Study – Fake News Dissemination: Pizzagate (continued)