Lesson 2: Exploring PR Diversity in Demographics, Academia and Workplaces
Lesson 2 begins by comparing key U.S. demographics on race, ethnicity, gender, and salary with the public relations profession. It also offers an international perspective by examining similar demographics in the United Kingdom, another region of the world with a majority white population.
It also provides definitions of key concepts such as culture, inclusion, unconscious bias, microaggressions, stereotypes, prejudice, and ethnocentrism.
This lesson also discusses the top three knowledge areas for future public relations practitioners, recruiting diverse public relations students, retaining diverse public relations practitioners, reaching diverse audiences, and making the business case for diversity.
This lesson ends with an example and discussion of a case involving Starbucks and recent Black Lives Matter protests. It also includes a case study on the controversial H&M ad featuring a Black boy wearing a "coolest monkey in the jungle" hoodie sweatshirt.
Next Page: Defining Race & Ethnicity
Defining Race & Ethnicity
The number of people of color of various races and ethnicities is increasing in the United States, but not in the public relations profession. Let's define race and ethnicity before exploring those figures. The words race and ethnicity sometimes are used interchangeably, but they are different.
Regarding race, Webster's New World Collegiate Dictionary (WNWCD) notes that it refers to groups of people different from others "because of supposed physical or genetic traits."
Race also can refer to groups of people united based on "common history, nationality, or geographic distribution," WNWCD states. However, the dictionary points out that some scientists say that classifying race as biological is invalid.
Many scholars have asserted that race is a social construct, not a biological one. Sonya Nieto and Patty Bode (2018) wrote that differences are rooted in sociology, not biology because they are based on experiences within a cultural group.
"There is really only one race—the human race," Nieto and Bode suggested. "Historically, the concept of race has been used to oppress entire groups of people for their supposed differences" (p. 36).
The U.S. Census Bureau's definitions of race and ethnicity are based on how people identify themselves. A person can self-identify as two or more races. Race falls into five categories on the 2020 Census:
White
Black or African American
American Indian or Alaska Native
Asian
Native Hawaiian or Other Pacific Islander.
"The race categories generally reflect social definitions in the U.S. and are not an attempt to define race biologically, anthropologically, or genetically," according to the Census Bureau. "We recognize that the race categories include racial and national origins and sociocultural groups."

Regarding ethnicity, WNWCD defines it as a person's "cultural background or where they came from." The Census Bureau states that ethnicity refers to whether a person is Hispanic, Latino, or not. It added that Hispanics and Latinos could be of any race.
Finally, Damion Waymer (2012) argues that ethnicity "typically refers to some mixture of race, religion, language, and/or ancestry"(p. 8).
Race and Ethnicity in the U.S. and PR Workplace
More Black, Asian, and Hispanic or Latino families are giving birth to children, which is shifting the race and ethnicity of the U.S. population. Most children born in 2020 are expected to be a race other than white, U.S. Census Bureau figures show. Less than a quarter of a century later, the United States is predicted to become a multicultural majority nation.
"While the non-Hispanic White alone population will still be the largest, no race or ethnic group is projected to have greater than a 50 percent share of the nation's total," according to the Census Bureau. "Shifts in the racial and ethnic composition of the future population are projected to occur primarily within the native population, which will become majority-minority by 2044" (p. 1).
By 2060, people of two or more races are expected to be the fastest-growing population, followed by Asians and Hispanics, the Census Bureau reports. The number of multiracial people is forecasted to triple in size; in contrast, Asians are forecasted to more than double, and Hispanics are predicted to represent nearly 30 percent of the population, according to the bureau. Additionally, the number of people born in another country is expected to grow from 14 percent to 17 percent, or by 25 million people.
Compared to U.S. demographics, people of color are under-represented in the public relations profession. Whites make up 76.5 percent of the population, 2019 Census data show, but 83.6 percent of public relations specialists, reported the Bureau of Labor Statistics (BLS) in the same year.
Regarding people of color, the latest Census figures show Latinos at 15.9 percent, blacks at 13.4 percent, and Asians at 5.9 percent. However, for public relations specialists, the numbers show 13.6 percent Hispanics or Latinos, 9.9 percent blacks, and 5.8 percent Asians, according to BLS.
The issue of under-representation of people of color has permeated the public relations profession since its inception, and it has become increasingly relevant as the U.S. population shifts.
Defining Gender
In addition to race and ethnicity, gender is one of "the big three" often discussed regarding diversity in the female-dominated public relations profession.
As race and ethnicity sometimes are used as synonyms, gender and sex also are confused. The Associated Press Stylebook notes that they are not the same.
"Gender refers to a person's social identity, while sex refers to biological characteristics," the AP stylebook points out, noting that everyone does not fall under these categories.
For example, a person's sex can be male at birth, but their gender identity can be a woman.
Gender and Salary in the U.S. and PR Workplace
Unlike with people of color in public relations, women are over-represented; like people of color, regardless of gender, they are underpaid and under-represented in executive roles.
The public relations industry traditionally has been made up of whites — predominantly white women — from affluent backgrounds, Angela Chitkara (2018) states.
Women, who are 50.8 percent of the U.S. population, make up 70 percent of the public relations workforce but only 30 percent of executives.
The Bureau of Labor Statistics reported that women comprise 63.6 percent of public relations specialists and 71.4 percent public relations/fundraising managers in 2019.
Similar to the findings above, the 2017 Global Women in PR Survey "revealed that although women represent two-thirds of the global PR industry, 78 percent of the CEOs in the top 30 PR agencies worldwide are men and that they also occupy 62 percent of seats at the PR boardroom table."
Although most gender issues focus on women's low salaries and lack of leadership positions in the public relations profession, Donnalyn Pompper and Taejin Jung (2013) studied men working in the female-dominated profession. The men "report negative effects of gender-minority status at entry-and mid-levels and worry about a future when women will replace them at public relations' highest management levels" (p. 1).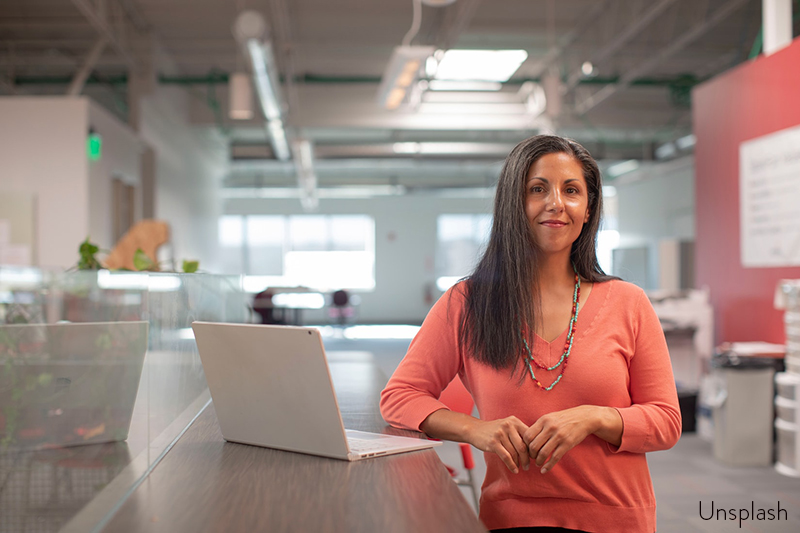 The gender balance is improving among executives in the 10 largest public relations firms in the U.S., PR Week reported in 2020. Women run 43.2 percent of those offices across the globe, and three of the 10 have more than 50 percent female leadership. Additionally, the PRWeek/PR Talent 2020 Salary Survey points out that 39 percent of respondents saw more women hired in the corporate-suite levels of their organizations.
Despite these gains, men still hold more executive roles in public relations and earn more than women. White males earned $6,072 more per year than white females and $15,374 more than non-white females, with Latinas/Hispanic women faring the worst, PRovoke Media reported in 2017. Although men still outearn women in the field, the PRWeek/PR Talent 2020 Salary Survey reported that pay for women overall increased by $8,000 between 2019 and 2020.
Equal pay continues to be an issue nationwide and in the public relations industry.
2020 U.S. Census Bureau figures show that women earn 81.6 cents to every $1 that a man makes. Figures based on Census data further show a wider gender gap for some women of color who hold full-time, year-round jobs. Black women earn 62 cents, while Native American women make 57 cents and Latinas 54 cents for every dollar paid to white men.
To address these gender salary issues, the PR Council, which consists of over 110 of the top communications firms in the U.S., approved a pay equity statement in 2018. In the statement, the Council encourages its members to "adopt policies that ensure fair pay for all PR professionals and to utilize consistent criteria when determining initial and subsequent compensation decisions."
Diversity in the UK and PR Workplace
Public relations is practiced globally, but this section will focus solely on diversity in the United Kingdom (UK) because of a 2020 report titled "Race in PR: BAME lived experiences in the UK PR industry." The UK consists of England, Wales, and two other countries. The UK uses the acronym BAME -- Blacks, Asian, and Minority Ethnic -- to classify ethnic groups who are not white.
In England and Wales, the white ethnic group is 86 percent, while the BAME population stands at 14 percent, according to the 2011 UK Census, the latest available updated in 2019. In London, however, BAMEs made up 40.2 percent of the population.
The London, England-based Chartered Institute of Public Relations, the largest group for public relations practitioners in the UK and overseas, acknowledges that the profession has a diversity problem.
In its Race in PR report (2020), CIPR found that the number of BAMEs has declined from 11 percent in 2015 to 8 percent in 2019. Similarly, CIPRs State of the Profession Report 2019 found that the public relations industry is becoming less diverse in terms of ethnicity and sexuality. Also, women still lag in leadership roles and pay.
Regarding ethnicity, 92 percent identified as white, an increase of over 86% in 2018, and 90% in 2017, CIPR explained. With sexuality, 89 percent identified as heterosexual, an increase of 4% from the previous year.
Furthermore, women made up 67 percent of the profession, but men held 44 percent of executive roles, the CIPR report states. However, the report found that the gender pay gap decreased from the previous two years.
Finally, in listing the top challenges facing the public relations industry, "lack of diversity amongst PR professionals" ranked No. 9 out of 11, according to CIPR.
"The PR industry agrees that diversity is important in attracting the best talent, to bring fresh thinking, creativity and insights, but our actions speak louder than our words," Avril Lee MCIPR, CIPR Chair of the Diversity and Inclusion Network, writes in the 2019 report. "Without those inside changing the status quo, those outside will remain locked out and our profession will be poorer for it."
Educating about Diversity in Public Relations
Diversity in public relations is as essential to public relations professionals as it is to your professors.
In rating the 12 knowledge areas that entry-level public relations practitioners should have, practitioners and educators ranked diversity and inclusion second and cultural perspective third, with ethics being No. 1, according to the Commission on Public Relations Education (CPRE).
Lesson 1 provided several definitions of diversity and references culture. Inclusion is related to both diversity and culture but has a different meaning. For example, diversity refers to differences that make people unique.
Culture includes behaviors, thinking, beliefs, values, communications styles, and language expressions, according to CPRE. Culture can refer to an individual, organization, or society.
Inclusion, however, refers to treating people equally with fairness and respect so they can feel valued and welcomed. In public relations, inclusion can refer to the workplace, in research such as focus groups, and during special events.
Diversity without inclusion means nothing, stated Judith Harrison, senior vice president of diversity and inclusion at Weber Shandwick, at a 2019 Global PR Summit. "Diversity is being invited to the party. Inclusion is being invited to dance. And belonging is dancing like no one is watching."
In addition to learning about diversity and inclusion and cultural perspectives, CPRE also stresses avoiding stereotypes, prejudice, and ethnocentrism in research, planning, implementing, and evaluating public relations campaigns. Unconscious bias occurs when people unknowingly associate stereotypes with others based on factors such as race or gender in a manner that influences how they are seen.

Stereotypes
Stereotypes are "judgments about an individual based on that person's membership in a particular classification," according to CPRE. Stereotypes can be negative or positive and can lead to prejudice. For example, the media portrays some Black males as hypersexualized, unemployed, violent criminals. However, they also are portrayed as successful athletes, musicians, and entertainers.
Prejudice
Prejudice "is an irrational dislike, suspicion or hatred of a certain demographic group" and "is often manifested as racism, sexism and homophobia, creating negative actions, policies, words and beliefs based on race, gender or sexual orientation," according to CPRE. An example is using the word "urban" as a code word for the Black community to take advantage of racial tensions and cut social services.
Ethnocentrism
Ethnocentrism is defined as "the negative judgment of other cultures based on the belief that a particular cultural perspective is better than others," CPRE states. For example, people in North America may believe that their culture is superior to the cultures of people on the African and South American continents.
Recruiting Diverse Public Relations Students
Some organizations have noted that they do not have public relations practitioners from diverse backgrounds because of issues recruiting and retaining top talent.
Angela Chitkara (2018) found that the issue is because potential hires may not be aware of the profession, the pay isn't competitive compared to fields, and, if hired, they may not have the training/mentoring they need to advance from entry-level positions.
Culture could contribute to why some Asians, Hispanics, and Latinos do not enter the public relations profession. Jing Qiu and Nancy Muturi (2016) note that some Asians may view public relations as "self-promotion" and "face-saving," which are discouraged in their culture built on strong community and family ties.
Henry Cervera Nique (2016), a public relations professional from Peru, noted that Hispanic and Latino families have similar expectations of career choices for their children. "Our academic and career goals may be in conflict with the cultural expectations of our families and cultural surroundings," Nique noted when discussing the criticism he faced for choosing to study public relations.
Qui, Muturi, and Nique point out that Asian, Hispanic and Latino parents teach their children more about becoming leaders in fields, such as science, engineering, medicine, and law and less about the arts and humanities.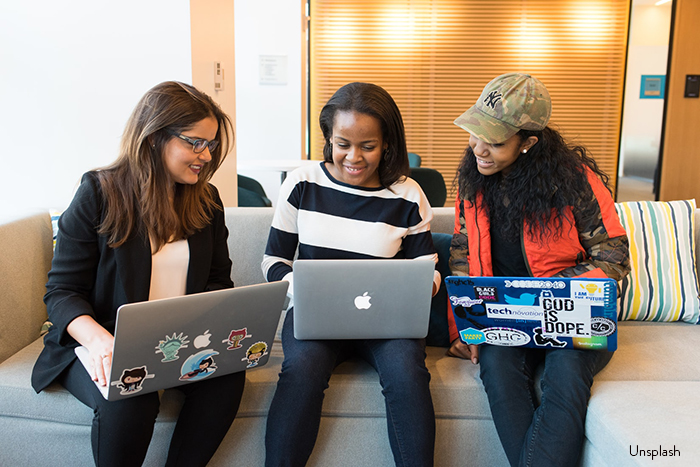 Qiu and Muturi suggest that because Asian families have a major influence on career choice, parents and community members must be educated about public relations. They also must be told about the difference between technician and managerial roles for those interested in leadership positions and the scientific nature of research in the public relations profession.
Other public relations scholars and practitioners have explored why there are not more minority public relations practitioners and how to recruit and retain them. Kenon A. Brown, Candace White, and Damion Waymer (2011) suggest that the first step is getting students of color interested in majoring in public relations, helping them have a successful college experience while studying the field, and providing the support they need to succeed when they enter the profession.
Their recommendations include visiting high schools, recruiting students of color to recruit others, recruiting minority students to serve in leadership roles with student organizations such as the Public Relations Student Society of America, inviting minority speakers, and hiring minority adjunct professors.
Brown, Waymer, and Ziyuan Zhou (2019) surveyed nearly 300 public relations students who were white, Black, Hispanic or Latinx to see if they had different educational experiences based on their racial background or gender. Their findings show that race and gender played significant roles.
They reported similar recommendations but other suggestions include more professional networking and mentoring opportunities, getting male students and others from underrepresented backgrounds to interact with other students, and discussing public relations diversity issues in the classroom.
Retaining Diverse Public Relations Practitioners
Some public relations practitioners of color are experiencing the same issues today that researchers documented in the 1980s. These issues may cause them to leave the public relations profession or become owners of public relations firms.
In 1989, Marilyn Kern-Foxworth found that some minority public relations practitioners experienced issues related to racism and prejudice, such as being pigeon-holed to work solely on race-related projects.
Kern-Foxworth also mentioned companies hiring people of color to fill minority quotas.
In 2018, nearly 30 years later, some Black public relations practitioners echoed similar sentiments in a PR Week Black History Month video titled "What it's like to be black in PR."
Regarding being pigeon-holed, a female interviewee reported that some Blacks try to shy away from working on multicultural projects and brands. However, doing so is a core competency because they also are capable of working on general projects, she noted.
Regarding quotas, a female interviewee suggested that she would not like to have quotas, but if hiring Black people is not happening organically, quotas could help Blacks get a seat at the table.
In addition to race, socioeconomic status came into play.
Socioeconomic status refers to factors such as education, income, and occupation. For example, some Blacks and Latinos may not fit in because they do not come from affluent backgrounds, did not attend private schools, or did not earn a master's degree.
The 2018 PR Week video also noted that diversity and inclusion initiatives work for entry-level or middle managers, but not in the leadership ranks. One Black male interviewee discussed being the first and the only Black person in the room.
His experience mirrored the findings in a National Black Public Relations Society (NBPRS) 2015 report. The organization found that 37 percent had no Black female communicators in leadership roles and 14 percent had no Black female employees. Also, 62 percent had no Black men communicators in leadership roles and 47 percent did not employ any Black males.
Recent figures from PR Week for Blacks and other people of color show that the situation has not improved much. 2019 numbers from PR Week show that 55 percent of U.S. firms had no people of color on boards or in the C-suites, Thomas Moore reported in 2020. Also, 39 percent of the top 25 agencies in the country had no Black, Indigenous, and people of color (BIPOC) in those spaces.
In conclusion, some Blacks and other people of color do not want to continue to work in places where their work is limited, they are hired to meet a quota, they do not fit in, and they do not see reflections of themselves.
Discussion questions
Regarding pigeon-holing, would you prefer to work on a general project or brand, or one specifically related to one of your specific avowed identities? Why or why not?
Do you think quotas are necessary in the public relations profession? Why or why not? How do you think implementing quotas relates to the definition of inclusion?
Retaining Diverse UK Public Relations Practitioners
Public relations practitioners of color in the United Kingdom experience similar workplace issues as their counterparts in the United States.
For example, the CIPR Race in PR report (2020) found these key themes: Racism and microaggressions. A microaggression is "a statement, action, or incident regarded as an instance of indirect, subtle, or unintentional discrimination against members of a marginalized group such as a racial or ethnic minority" (p. 14). One of the 17 BAME practitioners interviewed stated:
"I once mentioned to a white colleague that I went to a private school and his response was, how did your parents afford that? That's an example of a microaggression, people assuming that because you are black that you come from a deprived background" (p.15).
Inflexible and noninclusive culture. This includes pressure to conform, moving in the right social circles, and cultural rigidity. Another public relations professional noted the following:
"It's such a polished world in comms in London. You need to say the right things and speak the right way. I'm not posh at all, it has been years of tailoring my voice, the way I sound and act …. My dad is from Southeast Asia and my mum has a strong UK regional accent, so I didn't sound or act like the people in this industry. I had to really work on it" (p. 16).
Lack of equal opportunities and progression. Next, this BAME practitioner echoed what many African American parents tell their children:
"My dad had always said to me 'Son, you'll have to work twice as hard to get what the white man has got'. He wasn't wrong! It certainly has felt like that in PR" (p. 18).
Unconscious bias. Finally, this BAME professional mentioned a pejorative used to describe some African American women:
"As I've progressed I've come to realise that some, a minority, question my ability based on the colour of my skin. I also have a general sense, and some experience, of some people labelling Black women as aggressive when they are simply being assertive" (p. 20).
CIPR noted that although it did not discuss disability, sexuality, age, gender and social mobility, reported experiences mirror Race in PR report findings.
Reaching Diverse Audiences
Public relations practitioners can reach diverse publics by researching their culture and dimensions of diversity.
Dean Mundy (2016) found examples of using strategic communication to reach diverse publics, based on his review of research on diversity in public relations over a 15-year period. Some of his findings included understanding the diverse needs of individuals, understanding the power of telling individual stories, using new tools and technologies to reach the under-represented and marginalized, and reaching and mobilizing diverse publics while giving priority to them.
The following recent examples show how public relations practitioners used these four strategies.
Understanding the diverse needs of individuals
First, Cafe' Bustelo, a 90-year-old coffee brand, wanted to reach its Latino target audience and expand its reach to a mass audience, "culturally open millennials," according to a Public Relations Society of America 2019 case study. During a time when immigration was a hot-button issue, the cafe unified these two diverse groups through Latin music, food, and art to forge "authentic, cross-culture connections" (p. 1). The coffee brand showed that it understood the needs of millennials who, according to research, valued diversity regardless of their background or ethnicity.
Understanding the power of telling individual stories
Then, HP, a technology company, wanted to raise awareness of unconscious bias and stereotyping in hiring practices. As part of its Reinvest Mindsets campaign, the company used some verbatim comments from focus groups with employees and diverse community leaders to create a series of short films, according to a Public Relations Society of America 2019 case study. One of the films, titled "Proud Portraits," shows lesbian and gay parents of various ages, races, and ethnicities enjoying life and placing their family photos on their desks. "We all know what family means, but what it looks like is unique to each of us …. and no matter what … we should all be able to proudly show who they are whether at home or at the office." These are examples of understanding the power of telling stories that reach diverse stakeholders while educating others.
Also, P&G, which sells personal care and home cleaning products, wanted to address racial bias in the United States. As part of its "My Black is Beautiful" campaign, P&G created a video titled "The Talk," which features conversations Black parents have with their children. Some of the talks included a mother explaining that being told you're "pretty for a Black girl," is not a compliment. Other mothers ensured that their male and female teenagers carried IDs while hanging out or being pulled over while driving. This is another example of understanding the power of telling stories that reach a target audience but also raises awareness among other publics
Watch Videos
Proud Portraits
The Talk
Discussion Questions
What other examples of tools and technology can you provide that show how public relations has been used to reach certain diverse audiences?
What other examples of campaigns can you provide that told individual stories to reach its target audience?
Using new tools and technologies to reach the under-represented and marginalized
Next, the Los Angeles LGBT Center wanted to reach gay/bisexual men of color and transgender women to increase the number taking PrEP, a once-a-day HIV prevention pill, according to a 2018 Public Relations Society of America case study. PrEP stands for Pre-exposure prophylaxis. The center considered intersectionality by targeting men of color. As part of the campaign, "F*ck w/out Fear, PrEP Here," the center ran an ad on major gay dating apps such as Grindr, Scruff, Hornet, and Jack'd with original, intimate photos of men and transgender women of color. Additionally, Fearless F*cker was used as a Grindr persona. This is an example of using new tools and technologies to reach under-represented and marginalized communities.
Reaching and mobilizing diverse publics while giving them priority
Finally, Color of Change (CoC) is an example of an organization that mobilized diverse publics by using technology such as cell phones. The online racial justice organization was founded in 2005 in the aftermath of Hurricane Katrina to "move decision-makers in corporations and government to create a more human and less hostile world for Black people in America." CoC uses texts and emails to mobilize members to call, write, or petition people in power.
Also, CoC gives its publics priority over the organization by providing them with tools and technologies to tackle injustices in their communities. CoC's digital platform, Organize For (https://organizefor.org/), trains grassroots activists on how to create digital campaigns and petitions. For example, a Black mental health advocate at a youth center used Organize For to create a #nonewSFjail petition that stopped a facility from being built in her San Francisco community, according to CoC. As a result, her petition kept Black people from being unfairly incarcerated for profit, CoC suggested.
CoC experienced a major victory in 2011 when it forced major corporations to leave the American Legislative Exchange Council, an organization accused of suppressing the Black vote. Those corporations included Walmart, Coca-Cola, and AT&T, according to the Associated Press.
Today, amid worldwide protests demanding racial justice, CoC is using its platform to mobile its members to fight for unarmed Black victims murdered by police. For example, CoC partnered with Black Lives Matter Louisville (Kentucky) to launch a campaign, #justiceforBre, on behalf of Breonna Taylor, 26, an emergency medical technician who was fatally shot March 13, 2020, more than eight times in her home while she slept in her bed.
Three officers with the Louisville Metro Police Department had executed a no-knock warrant, did not have a search warrant, and were at the wrong house, according to CoC. At the end of June 2020, the petition to get the officers fired and charged had reached 97% of its goal to secure 1.3 million signatures. On Juneteenth, June 19, 2020, one of the officers was fired. Eight days earlier, city officials voted to ban no-knock warrants.
Making the Business Case for Diversity
Some researchers point out that while improving diversity is the right thing to do from a moral or ethical perspective, it also is essential from a business perspective. Diversity in the public relations workplace can help stakeholders such as employees, shareholders, and customers.
But the bottom line is this: The more diverse a company is, the more money it is likely to earn.
A 2018 McKinsey&Company study involving over 1,000 companies in 12 countries found the following regarding profitability and economic profit margins:
Companies ranking in the top quarter for gender diversity at the executive level were 21 percent more likely to outperform their peers on profitability, and 27 percent more likely to have excellent economic profit margins.
Companies with the same ranking for having ethnically and culturally diverse executive teams were 33 percent more likely to lead their industry on profitability. The report further suggested that including other diverse people, such as people with international experience, individuals from different ages, and members of the LGBTQ+ community, could enhance the company's bottom line.
Regarding LGBTQ+, research shows that companies are embracing diversity among that population. For the first time, 686 of the nation's leading companies and law firms earned a perfect score of 100 for their LGBTQ policies and practices, according to the Human Rights Campaign Foundation's 2020 Corporate Equality Index (CEI), which measures inclusion in the workplace. Those organizations had an estimated $12 trillion in revenue, with 12.4 million workers in the United States and 11.9 million around the world, according to the CEI.

Multicultural buying power
Another way to make the business case for diversity is to research and understand the economic impact that people of color -- Hispanics, Blacks, Asians, and Native Americans -- make on society through their buying power. In the Multicultural Economy (2018), Jeffrey M. Humphreys of the Selig Center for Economic Growth defines buying power as after-tax personal income for all spending, excluding money borrowed or previously saved. The combined buying power of these racial and ethnic groups was projected to grow faster than the white market.
Humphreys suggested that "as the U.S. consumer market becomes more diverse, advertising, products, and media must be tailored to each market segment" (p. 4).
Hispanic buying power is projected to be $1.9 trillion by 2023. Mexicans are the largest subgroup and represent over half of the buying power, followed by Puerto Ricans, Central Americans, South Americans, and Cubans.
Black buying power is estimated to be $1.5 trillion by 2023. Part of that has to do with more Blacks becoming more educated, which could result in higher-paying occupations, according to Humphreys. Because they are much younger, Black consumers increasingly are seen as trendsetters for teens and young adults.
Asian buying power is forecasted to be $1.3 trillion by 2023, Chinese (except Taiwanese) are the largest subgroup but are second to Asian Indians in buying power, followed by Filipino, Korean, and Vietnamese people. Chinese are the largest subgroup of Asians, who are younger and better educated than the average American.
Native American buying power is predicted to be $136 billion by 2023.
In summary, Hispanics' buying power will account for 11.2 percent of the U.S. total, while the combined buying power of Blacks, Asians, and Native Americans is expected to account for 17.5 percent.
Starbucks and Black Lives Matter
Angela Chitkara (2019) noted that millennials and Y and Z generations want to work for diverse, inclusive companies that make meaningful contributions to society. In the age of activism and cancel culture, where reputation is no longer a non-financial asset, a brand's actions must align with its values, Chitkra explained.
Amid protests in summer 2020 demanding justice after the murders of George Floyd, Breanna Taylor, Ahmaud Arbery, and others, many brands began posting Black Lives Matter statements on social media and donating money to social justice organizations such as the National Association for the Advancement of Colored People (NAACP).
Starbucks is an example of a brand where its actions and values came into question during this period of unrest. The coffee chain tweeted, "Black lives matter. We are committed to being a part of change." Shortly thereafter, Starbucks faced backlash because it would not allow employees to wear Black Lives Matter attire or accessories, fearing the political message could be misunderstood, the New York Times reported. Starbucks lists "acting with courage, challenging the status quo and finding new ways to grow our company and each other" as one of its four values.
Employees and customers quickly pointed out that Starbucks handed out LGBTQ pins and T-shirts during Pride Month. Then a #BoycottStarbucks hashtag emerged, MarketWatch reported. Starbucks soon backpedaled and partnered with its Black Partner Network and Black Starbucks leaders to make available a quarter of a million Starbucks-branded Black Lives Matter T-shirts.
It also donated $1 million in neighborhood grants to promote racial equity and inclusion. Other initiatives include a To Be Welcoming online curriculum that addresses bias.
"Starbucks stands in solidarity with our Black partners, community and customers, and understand the desire to express themselves. This is just one step in our journey to make our company and our communities more inclusive," according to a company statement.
This was not the first time Starbucks has faced flak for race-related issues. In 2015, the coffee chain came under fire for asking its baristas to write "Race Together" on cups and engage in conversation with customers about race. The initiative arose after the murders of Michael Brown and Eric Garner and resulting unrest. The effort flopped because Starbucks didn't spend enough time "discussing how it would look for a white billionaire to front a national dialogue on race," a Black woman who is a Starbucks board member told Fast Company.
Chitkara concluded that "the lack of strategic integration of Diversity and Inclusion efforts poses significant business and reputation risks to an organization, as social issues become a greater focus for investors, partners, customers and employees" (p. 40).

Discussion Questions
Are brands such as Starbucks supporting Black Lives Matter because it aligns with its values or because it could help improve their profits? Explain.
How well did Starbucks' stated value align with its actions in 2015 and 2020?
Case Study: H&M's Coolest Monkey in the Jungle
Background
H&M faced backlash across the globe in January 2018, when it advertised an image of Liam Mango, a 5-year-old Black male, modeling a green hoodie sweatshirt emblazoned with the words "coolest monkey in the jungle" in white capital letters. The term monkey is considered a degrading stereotype of people of African descent. Liam is the son of Kenyan immigrants.
H&M, a fashion retailer based in Sweden, has 51 markets with online shopping and 5,000 stores in 74 markets across the globe, according to its website. At the time, H&M owned stores in 69 countries on six continents. The clothing brand states that diversity strengthens the company and that it values "diversity in people and ideas, as much as in personal style."
H&M also notes the following in its inclusion and diversity statement: "In an inclusive and diverse environment, everyone can contribute to optimising decision-making and team performance by reflecting, respecting and relating to our employees, customers and communities."
Dilemma
Social media users, activists, and consumers across the globe condemned the ad as racist for using the word monkey, which is considered a racial slur.
Equating Black people to apes dates back to the 16th and 17th century in Europe and America and was used to sanction slavery, segregation, and second-class status, historian Arica L. Coleman explained. Whites viewed Black males as subhuman beasts and brutes who lusted after white women. This image was reinforced in the 1930s movie King Kong, according to Wulf D. Hund. The movie was under production at the same time as the rape trial of the Scottsboro Boys, nine Black male teens on trial for allegedly raping two white women.
"The racist ideology of the ape trope is no joke," Coleman asserted. "It has had devastating effects on Black people globally."
On social media, Kate Osamor, a Black UK Labour Party member, tweeted, "I was totally shocked, dismayed to say the very least to find this online imagine [sic]. @hm do you think this imagery is an appropriate representation of a young Black boy?"
The Weeknd, a Canadian artist of Ethiopian descent, tweeted, "woke up this morning shocked and embarrassed by this photo. i'm deeply offended and will not be working with @hm anymore…" The Weeknd had been appearing in H&M ad campaigns since 2017.
Course of Action
H&M apologized on January 8, 2018, for offending others, but not for posting the ad, and said it removed the ad from its online stores. However, media outlets found the sweatshirt ad running without the model the same morning, on European sites later that day, and in Spanish countries the next day.
When the media and public criticized the apology, H&M issued a more detailed statement the following day. The brand stated that it stopped selling the sweatshirt and recycled it. Part of the updated apology posted on the H&M website reads:
"We agree with all the criticism that this has generated – we have got this wrong and we agree that, even if unintentional, passive or casual racism needs to be eradicated wherever it exists. We appreciate the support of those who have seen that our product and promotion were not intended to cause offence but, as a global brand, we have a responsibility to be aware of and attuned to all racial and cultural sensitivities – and we have not lived up to this responsibility this time."
Over two months after the ad ran, H&M named Annie Wu, a Taiwanese immigrant raised in Queens, New York, as the global leader for diversity and inclusiveness. Wu, who had worked with H&M since 2012, said she planned to meet with supporters and critics in the United States and South Africa.
Here are some other H&M initiatives that occurred after Wu took the helm, according to Annie Wang, who spent time at H&M headquarters in Sweden:
Hired a Nigerian-American as the North America head of inclusion and diversity
Created a seven-step processing system for all new clothing before they are for sale
Created a system where at least 12 people in the studio will see a photo after it is uploaded
Created a system to flag clothing at every stage and make notes about sensitivities
Increased from one to five the number of people doing final-round quality checks
Pledged that by 2025, 100 percent of employees would feel they have the same opportunity as anyone else and see visible diversity in leadership positions.
Consequences
The company faced boycotts and protests, which forced it to temporarily close some stores in South Africa.
Members of the South African Economic Freedom Fighters demonstrated, marched through malls, and destroyed some H&M store property. Their protests were held in locations including Cape Town, Pretoria, and Johannesburg.
Additionally, Terry Mango, Liam's mother, faced backlash for defending H&M and the ad. She was called a traitor to her race, and H&M stepped in to relocate her when journalists showed up at her home.
H&M's finances took a hit in the aftermath of the sweatshirt fiasco, but the company also was dealing with other issues that contributed to the decline. In the first quarter of 2018, H&M had $4.3 billion in unsold clothes, a pile that had grown 7 percent in the past year, The New York Times reported. Additionally, the company said operating profit dropped 62 percent between December 2017 and February 2018, which forced the shares to their lowest closing price in 2005.
Critics questioned whether H&M lacked diversity, but "each office was close to a real reflection of the ethnic demographics within the cities they were in," Wang wrote, detailing the story behind the sweatshirt. Compiling ethnic data is against the law in Sweden and voluntary in the United States.
Wang's report revealed that the strong H&M culture led to employees rejecting outside opinions, an idea revealed in an unconscious bias workshop.

Moral of the Story
Get your apology right the first time.
Employing people from diverse ethnic backgrounds is not enough to combat racism.
"If we're honest, we must admit that there is some truth in the fact that we have maybe been too centralized and that we need to challenge ourselves in an open and constructive way to get everyone, everywhere to be more culturally sensitive, racially aware, and more critical of how the outside world might see what we do," Wu said in an interview.
Application
About two-and-a-half years after the incident, in June 2020, H&M pledged to donate $500,000 to the NAACP Legal Defense and Education Fund, Color of Change, and the American Civil Liberties Union. The move came after the world erupted in protests following the death of George Floyd on May 25, 2020, in Minnesota.
"We also acknowledge our past mistakes and they have made us acutely aware of how much we still need to learn. As a company, we are growing, but we can and must do better," stated Helena Helmersson, CEO H&M Group. "We re-commit to taking tangible steps to challenge racism and support our colleagues, customers and communities. Symbolic support is not enough – we will take action."
Discussion Questions
Reflecting on H&M's actions over two years after the sweatshirt fiasco, what is your opinion of the organizations that the company chose to donate to and its reasons for donating?
What recommendations do you have for a company that already has a diverse workforce but still is accused of being racist?

Work Cited
Coleman, A. (2018, May 31). Here's why Roseanne's tweet was a racist slur, not a botched joke. The Washington Post. https://www.washingtonpost.com/news/made-by-history/wp/2018/05/31/heres-why-roseannes-tweet-was-a-racist-slur-not-a-botched-joke/
Fortin, J. (2018, January 13). H&M closes stores in South Africa amid protests over 'Monkey' shirt. The New York Times - Breaking News, World News & Multimedia. https://www.nytimes.com/2018/01/13/world/africa/hm-south-africa-protest.html
Helmersson, H. (2020, June 1). We stand with and support the Black community – today, everyday and everywhere. H&M Group. https://hmgroup.com/media/news/general-news-2020/we-stand-with-and-support-the-black-community---today--everyday-.html
H&M issues unequivocal apology for poorly judged product and image. (2018, September). H&M Press site. https://about.hm.com/zh_cn/news/general-news-2018/h-m-issues-unequivocal-apology-for-poorly-judged-product-and-ima.html
Hund, W. D. (2016, February 28). Comparing Black people to monkeys has a long, dark simian history. The Conversation. https://theconversation.com/comparing-black-people-to-monkeys-has-a-long-dark-simian-history-55102
Interview with Annie WU. (2018, March 29). H&M Group. https://hmgroup.com/media/news/general-news-2018/interview-with-annie-wu.html
Paton, E. (2018, March 27). H&M, a fashion giant, has a problem: $4.3 billion in unsold clothes. The New York Times - Breaking News, World News & Multimedia. https://www.nytimes.com/2018/03/27/business/hm-clothes-stock-sales.html
People are boycotting H&M over 'racist' hoodie. (2018, January 13). The Independent. https://www.independent.co.uk/life-style/fashion/hm-hoodie-racist-boycott-advertising-people-h-m-a8149246.html
Picchi, A. (2018, January 8). H&M monkey hoodie sparks outrage for "racist" image. CBS News - Breaking news, 24/7 live streaming news & top stories. https://www.cbsnews.com/news/h-m-the-weeknd-coolest-monkey-in-the-jungle-racist-hoodie/
Stack, L. (2018, January 8). H&M apologizes for 'Monkey' image featuring Black child. The New York Times - Breaking News, World News & Multimedia. https://www.nytimes.com/2018/01/08/business/hm-monkey.html
Stump, S. (2018, January 9). H&M apologizes following outrage over 'monkey' hoodie ad seen as racist. TODAY.com. https://www.today.com/style/h-m-apologizes-following-outrage-over-monkey-sweatshirt-ad-seen-t120979
[@theweeknd].Twitter. (2018, January 8). Welcome to Twitter. https://twitter.com/theweeknd/status/950447182829699072?ref_src=twsrc%5Etfw%7Ctwcamp%5Etweetembed%7Ctwterm%5E950447182829699072&ref_url=https%3A%2F%2Fwww.nytimes.com%2F2018%2F01%2F08%2Fbusiness%2Fhm-monkey.html
Tan, E. (2018, January 9). H&M apologizes and removes 'racist' sweatshirt from stores. US Home. https://www.prweek.com/article/1454063/h-m-apologizes-removes-racist-sweatshirt-stores
Wang, C. (2019, July 23). The real story behind H&M's racist monkey sweatshirt. Refinery29. https://www.refinery29.com/en-us/2019/07/237347/h-m-racist-hoodie-controversy-diversity-problem
Lesson 2 Assessment