Lesson 1: Understanding Diversity in Public Relations
Introduction
Lesson 1 begins by explaining that diversity has been considered an essential aspect of effective public relations since its inclusion in the excellence theory.
Then it defines diversity and explores its link to ethics in public relations.
This lesson also explores some key theories and approaches that can be used to reach diverse stakeholders domestically and globally.
This lesson ends with an example and discussion of a case involving Swedish furniture-maker IKEA. It also includes a case study on the Pepsi commercial featuring model and reality TV star Kendall Jenner.
Next Page: Origins of Diversity in Public Relations
Origins of Diversity in Public Relations
An early mention of diversity in public relations occurred in 1992 in the book "Excellence in Public Relations and Communication Management." Excellence theory linked diversity in public relations to requisite variety, a term Karl Weick coined in 1979. Requisite variety refers to how an organization must be diverse internally to build effective strategic relationships externally.
In making this connection, Larissa Grunig, James Grunig, and William Ehling note that if all of the public relations practitioners are white, they may not realize that their organizations can impact, or be impacted, by people of color, some who may see the organizations as illegitimate.
This observation led the Grunigs and Ehling to conclude that diversity in public relations may enhance the effectiveness of an organization and the careers of communicators of color.
Communicators from culturally diverse backgrounds can serve as go-betweens to translate for organizations and their diverse publics, according to David Dozier, Larissa A. Grunig, and James E. Grunig in the 1995 book "Manager's Guide to Excellence in Public Relations and Communication Management." The authors also note that these communicators "cannot provide needed requisite variety" if they are not a part of, or do not have access to, senior management.
"Employees from diverse backgrounds provide organizations with the requisite variety to construct pictures of reality inside the organization that more closely match the reality as others outside the organization understand it," Dozier and the Grunigs wrote.
Regarding those diverse backgrounds, James Grunig notes that initial excellence theory research emphasized gender, particularly the roles of women in a female-dominated industry. Doing so eventually led to adding race and ethnicity to the theory to be applicable outside the United States "in diverse cultural, political, and economic contexts."
Larissa Grunig and Elizabeth Toth (2006) argue that requisite variety does not guarantee effectiveness in public relations. The concept also does not mean that the percentage of minorities in the workplace should mirror the percentage in the environment. The authors suggest that "providing opportunities for women and
Defining Diversity
Public relations scholars and practitioners have offered several definitions of diversity. They also have broken diversity down into dimensions and identities.
Damion Waymer (2012) defines diversity as "the means of celebrating, appreciating and synergistically incorporating different subcultures into a larger organizational framework for the purposes of individual, subcultural, and organizational advancement" (p. 3).
Waymer describes diversity as a subsidiary of culture, which is learned and passed on through generations.
Elizabeth Toth (2009) offers a sampling of six definitions that include those provided by Sha and Ford (2007). Those authors note that diversity falls into two categories: Primary dimensions that cannot be altered and secondary dimensions that can be altered. Sha and Ford base this premise on the 1991 work of Marilyn Loden and Judy Rosener.
Primary Dimensions
Primary, unalterable identities are age, race, sexual orientation, gender, ethnicity, and physical abilities/qualities.
Secondary Dimensions
Secondary, alterable dimensions are class, language, income, marital status, parental status, hobbies, interests, geography, values, religion, military experience, and living arrangements related to types of families (p. 386).
Additional Dimensions
Additional dimensions of diversity include two cultural identities, avowed and ascribed, Sha and Ford (2007) point out. Avowed identities refer to how we see ourselves, while ascribed identities refer to how others perceive us. The authors note that these two cultural identities could help communicate with publics to avoid ascribing identities that they would not avow to themselves.
"For example, a chemical factory located in a primarily Hispanic neighborhood might try to communicate with local residents in Spanish; yet, this effort would backfire if residents are in fact second- or third-generation Hispanics with both a strong command of the English language and a sore spot for being perceived as Spanish-only speakers" (p. 386).
The Public Relations Society of America Diversity and Inclusion Committee expounded on the concept of diversity by noting the importance of "diverse skill sets, mindsets and cultures." The committee also noted that the definition of diversity could relate to "professional life and length of experience, type of job, and job classification" (p. 4).
Furthermore, the committee listed diversity of thought as a best practice and defined it as "the significance of differences in perspective and approach rooted in diverse identity and experience" (p. 12).
Diversity & Ethics
From an ethical standpoint, organizations do the right thing when they value internal diversity to communicate with diverse publics effectively. As Larissa Grunig and Elizabeth Toth (2006) point out, "ethical public relations can equate with effective public relations."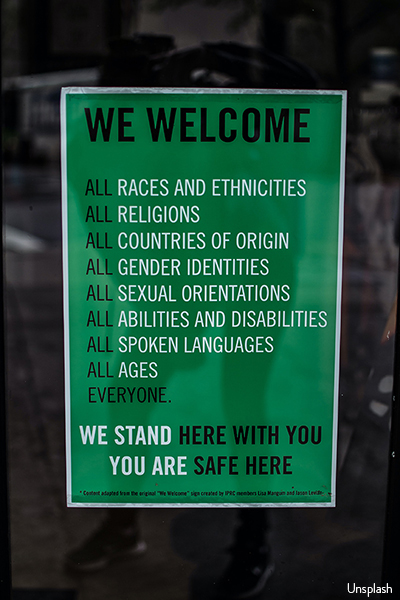 The authors also note that organizations adapting a deontological diversity concept "see their publics as more than means of attaining their ends." Deontology refers to following the rules, or a code of ethics. These organizations also "seek to minimize the power differences that too often have put women, young people, old people, those from minority races and cultures, the so-called under classes, those who are too plain or too good-looking, and the physically challenged in a one-down position based on their supposed reference group" (p. 52).
L. Grunig and Toth (2006) point out that public relations societies often specifically mention diversity and cultural differences in their Code of Ethics.
For example, the Code of Ethics for the International Association of Business Communicators notes the following as No. 6 out of 11 principles:
"I am sensitive to others cultural values and beliefs."
Additionally, the Global Principles of Ethics for the Global Alliance for Public Relations and Communication Management notes the following as No. 2 out of 16 guiding principles: "Obeying laws and respect diversity and local customs."
Furthermore, the Code of Conduct for the International Public Relations Association notes dialogue as No. 3 of its 18 principles:
"Dialogue: Seek to establish the moral, cultural and intellectual conditions for dialogue, and recognise the rights of all parties involved to state their case and express their views."
However, the Public Relations Society of America, which describes itself as the nation's leading professional organization serving the communications community," lists fairness in its professional values statement: "We respect all opinions and support the right of free expression."
Theoretical Perspectives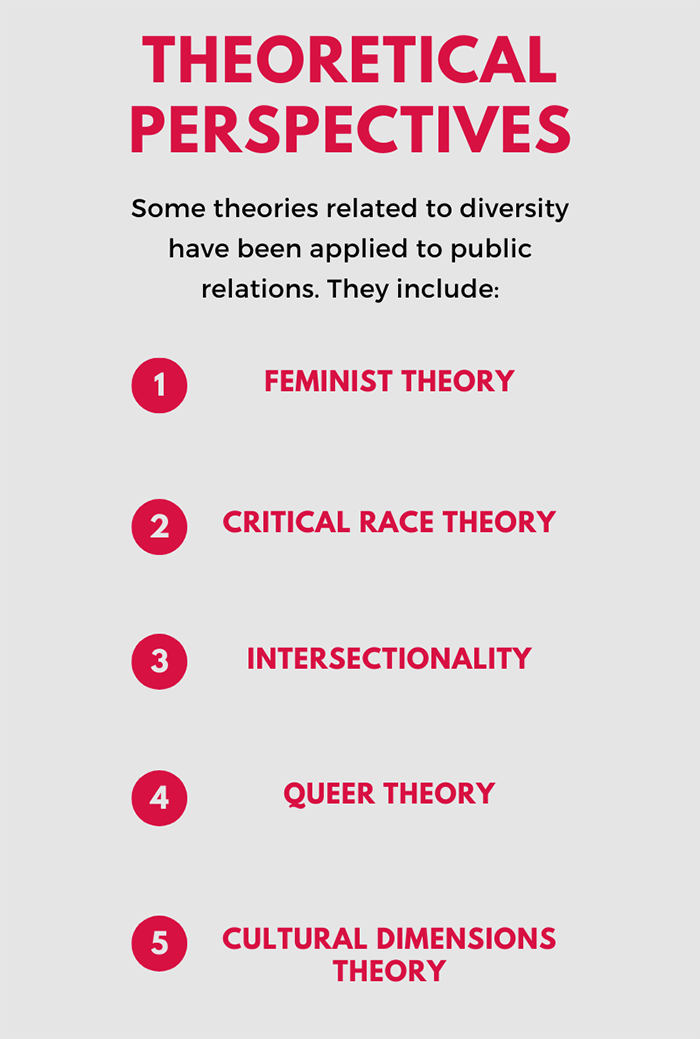 Some theories related to diversity have been applied to public relations.
They include:
Feminist theory

Critical race theory

Intersectionality

Queer theory

Cultural dimensions theory
Feminist Theory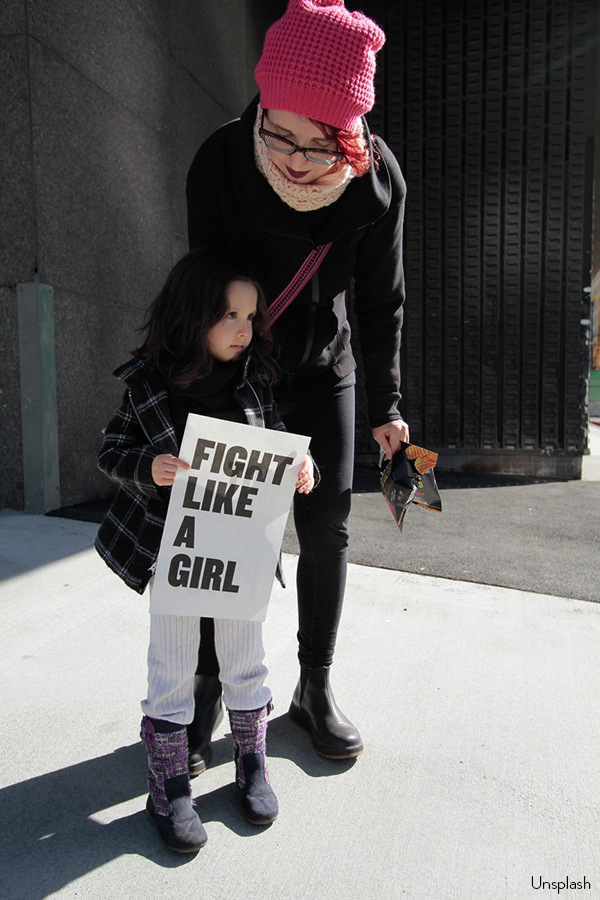 In the 1980s, researchers began studying gender issues in public relations, such as the feminization of the profession, salary inequities, roles, and organizational power. The International Association of Business Communicators studied these inequities in two projects:
"The Velvet Ghetto: The Impact of the Increasing Percentage of Women in Public Relations and Business Communication" in 1986 and "Beyond the Velvet Ghetto" in 1989. Velvet ghetto refers to the disproportionate amount of women in public relations compared to the other professions.
Some findings revealed that women were more likely to see themselves as technicians rather than managers; women were paid less than men; and status and salaries diminished when more women entered the public relations profession, note Linda Childers Hon, Larissa Grunig, and David Dozier (1992).
Hon (1995) argued for a feminist theory of public relations with a "practical, activist goal" (p. 29). The author wanted women to be seen as effective communicators and managers who are treated as individuals.
Feminist theory generally falls into three areas:
Liberal
Socialist/Marxist
Radical
Liberal feminists seek equality and assimilation, whereas socialists/Marxists focus on class and capitalization, and radicals seek to dismantle male-dominated systems. Most public relations scholarship at the time had a liberal feminist framework, according to Hon, L. Grunig, and Dozier (1992).
More on Feminist Theory
Hon's feminist theory of public relations fuses several liberal feminist tactics with radical feminism and falls into four categories: women, public relations, organizations, and society.
The women category includes five areas:
Monitoring behavior
Creating a "persona" for promotability
Joining professional organizations,
Helping other women
Becoming the boss
The public relations category includes three areas:
Addressing the marginalization of the function and devising specific strategies for overcoming the problem
Reassessing the mission of undergraduate education
Incorporating women's perspectives into the curriculum
The organization category includes four areas:
Establishing family-friendly policies
Rethinking the masculine ethic in organizations
Valuing the feminine
Making recruiting, hiring, and promotion criteria more objective
The society category contains seven areas:
Raising levels of awareness about sexism
Electing women to high government posts
Passing federal legislation that supports working parents
Outlawing sexual harassment
Recouping affirmative action losses
Mandating equal representation for women in government and organizations supported by government
Breaking down gender stereotypes.
Critical Race Theory
Critical race theory (CRT) maintains that race is not biological; instead, it is a social construction used to protect the social, economic, and legal interests of whites so they can maintain their power.
Developed by legal scholars, CRT emerged in the mid-1970s and gained attention in the 1980s partly to examine race and racism. Scholars point out that CRT is used to reveal covert discrimination; combat affirmative action backlash; and question objectivity, neutrality, colorblindness, and meritocracy.
Donnalyn Pompper (2005) introduced CRT to public relations after her research revealed that public relations scholars rarely addressed differences in race, ethnicity, and culture. In addition, her research showed that scholarly works addressing differences were money-driven and lacked theoretical foundation.
"Tragically unprepared to address remarkable demographic shifts in the United States and economic globalization trends, we are handicapped to do excellent public relations (p. 155)," Pompper wrote. "We must responsibly personalize our work, improve methods used, and affect smooth transition to CRT perspectives."
Pompper suggested adopting a CRT perspective in public relations by first increasing awareness of race. Doing so would help build respect and relationships with research participants and adapt research methods.
Nneka Logan (2011) used CRT in her critical analysis of the white leader prototype, which also traced the beginnings of public relations to race. She noted how Blacks were legally excluded from the profession when it emerged in the early 1900s.
She cited Madame C.J. Walker, an activist and the first woman self-made millionaire, as one of several examples of how Blacks successfully used public relations strategies.
"However, this knowledge developed outside the mainstream and remained primarily in African American communities. Thus, for the most part, as public relations developed, the field missed opportunities to capitalize on a wealth of relevant knowledge able to diversify theory and refine practice" (p. 449).
Logan (2016) notes that applying CRT to public relations practice could generate racial discussions and support social justice initiatives. She applied the four principles of CRT to the Starbucks Race Together public relations campaign.
"They include (1) placing race at the center of analysis, (2) acknowledging dominant groups often have trouble recognizing the discriminatory role race plays in society, (3) valuing the voices and lived experiences of racial minorities, and (4) maintaining a commitment to human liberation and racial equality" (p. 98).
Logan's application of CRT principles coincides with how Lee Edwards (2012) extended Pompper's arguments by discussing the role of public relations in five areas.
Those areas include:
Contributing to the social construction of race
Normalizing race
Engaging with other social systems and with what racializing effect
Contributing to the "othering" of marginalized groups
Countering racism and racialization.
Edwards (2012) also notes that race intersects with and cannot be understood without considering other identities such as gender, class, and religion.
Intersectionality
Intersectionality maintains that people have multifaceted social identities rather than one isolated identity that makes their lived experiences unique. Kimberlé Crenshaw, a law professor and Black feminist, coined the term intersectionality in 1989. The author wrote about how systems of power oppress Black women at work and in their everyday lives.
Jennifer Vardeman-Winter and Natalie T.J. Tindall (2010) argue for a theory of intersectionality in public relations for two reasons:
1) simply explaining diversity and difference through the concept of requisite variety lacked complexity; and 2) as responsible advocates for their clients, public relations practitioners cannot simply reduce publics to psychographics and demographics.
Vardeman-Winter and Tindall (2010) further argue that intersectionality in public relations can be analyzed on nine levels: intra-industrial, organization-publics, publics and community, representational, media, multinational/global, theoretical, and pedagogical.
Finally, the scholars further note that intersectionality operates on various levels that can oppress some groups for the privilege of others.
"For example, research suggests that a lesbian of color working in public relations may be relegated to communicating only with publics from her same race, may not receive the same salary as her heterosexual, white female or male counterparts, and as a public of certain campaigns, may not be communicated with about diseases for which she is at higher risk than are white, female, heterosexual publics" (p. 232).
Queer Theory
Queer theory challenges the perspective that heterosexuality is the norm and argues against stereotypes, categorizing sexuality, and labeling someone's identity. Queer theory originated in 1990 with Italian feminist Teresa de Lauretis.
Natalie T.J. Tindall and Richard Waters (2012) applied queer theory by interviewing gay male public relations practitioners. The study marked the first time the approach had been used in a real-world setting beyond textual and literary analysis, which helped substantiate some of queer theory's claims.
Tindall and Waters point out that queer theory adds value to research about avowed and ascribed identities, disavows stereotypes, and acknowledges differences. They argue that applying queer theory to public relations can help achieve excellence theory's concept of diversity and requisite variety. It also can help with recruitment and retention; help an organization accept the lesbian, gay, bisexual, and transgender community; and improve the organization's bottom line.
Cultural Dimensions Theory
Geert Hofstede (2001), a Dutch social psychologist, developed six cultural dimensions based on his research with IBM in 40 countries.
Hofstede defines culture as "the programming of the human mind by which one group of people distinguishes itself from another group."
The six dimensions are:
Power distance
Individualism/collectivism
Masculinity/femininity
Uncertainty avoidance
Short-term/long‐term orientation
Indulgence/restraint
The initial version of the cultural dimensions theory included only the first four dimensions (Hofstede, 1984).
Hofstede's cultural dimensions theory is used in global public relations to understand cultural nuances to craft, strategies, tactics, and messages that resonate with target publics, according to Juan-Carlos Molleda and Sarab Kochhar (2019). The authors cautioned that the following characteristics of the six cultural dimensions "can vary within a country where the urban meets the rural, and where the dominant culture meets a variety of subcultures."
First, high power distance cultures, such Russia and China, value hierarchy; respect is given, rules are followed, and status symbols are valued, according to Kara Alaimo (2017). Low power distance cultures, such as Sweden, where fashion retailer H&M is based, is more egalitarian, and it is acceptable to question your boss, Alaimo notes.
Second, in individualistic cultures, such as the United States, people see themselves as distinct from others and put the interests of themselves and their immediate family first. The majority of the world's cultures are collectivistic; China is an example of a society that values relationships and will put their extended families and organizations first.
Third, in masculine cultures, such as Japan, men are expected to be assertive, competitive, and driven by salary, status, and success. Women are expected to be caring, unassuming, and focused on quality of life. In feminine cultures such as Norway, both men and women are supposed to embody the "emotional gender roles" associated with women in masculine cultures.
Fourth, uncertainty avoidance refers to the level of comfort people in this culture feel when matters are ambiguous, unknown, or unclear. Low uncertainty avoidance cultures such as the United States internalize stress and emotions and are OK with few rules. High uncertainty avoidance cultures, such as Greece, worry more and must have formalized, precise instructions.
Fifth, cultures with long-term orientation, such as parts of Asia, focus on future rewards and respect thrift and tradition. In contrast, cultures with short-term orientation, such as Australia, are more focused on the past and present and expect to see immediate rewards and results from their efforts.
Sixth, in high indulgence cultures, such as Mexico, people are healthier, happier, and hopeful about the future. On the other hand, low indulgence cultures, such as Pakistan, are pessimistic and less optimistic.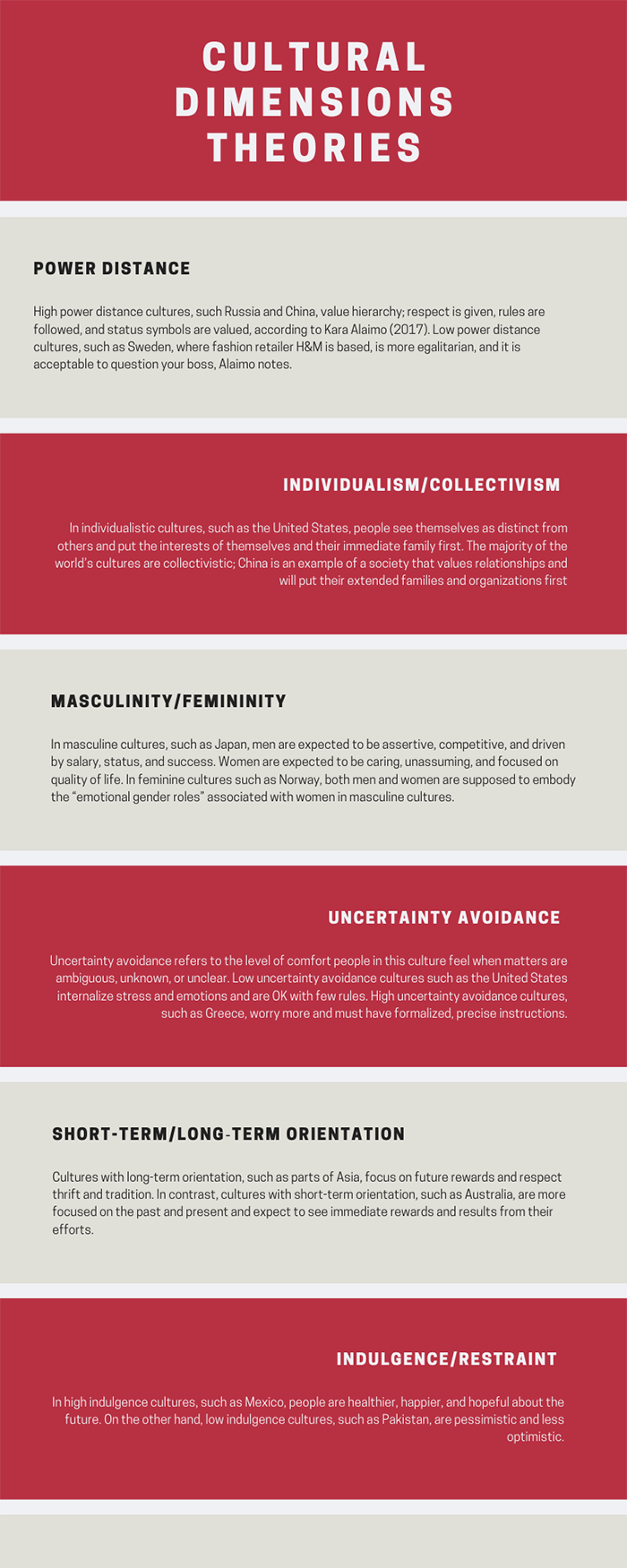 Approaches to Worldwide Public Relations Practice
Public relations practitioners can use different approaches to reach diverse stakeholders across the globe. Some of these approaches include multicultural public relations, global public relations, and international public relations. These approaches differ from domestic public relations because they must take cultural differences and dimensions into consideration.
Multicultural and Global Public Relations
In 1995, Stephen Banks defined multicultural public relations as "the successful negotiation of multiple meanings that result in positive outcomes in any communication activity" (p. 42). Five years later, the author improved his definition to take diversity into consideration.
Banks (2000) wrote: "Multicultural public relations can be defined as the management of formal communication between organizations and their relevant publics to create and maintain communities of interest and action that favor the organization, taking full account of the normal human variation in the systems of meaning by which groups understand and enact their everyday lives."
Multicultural public relations helps the profession see diversity as part of its daily practice that connects with an organization's values, according to Dean Mundy (2016). The multicultural perspective also removes the "western-centric, corporate-centric lens" and helps an organization forge meaningful relationships with diverse stakeholders.
While some public relations scholars have separate definitions for each approach to public relations, Juan-Carlos Molleda and Sarab Kochhar (2019) combined the definition of global and multicultural public relations:
"A strategic and dynamic process that cultivates shared understanding, relationships, and goodwill among organizations and a combination of their culturally heterogeneous home, host, and transnational stakeholders, with the aim of achieving and maintaining a consistent reputation and established legitimation."
Molleda and Kochhar note that all types of organizations practice global and multicultural public relations, including government and nongovernmental organizations and agencies. The authors also note that public relations programs become more complex when organizations operate across borders.
International and Global Public Relations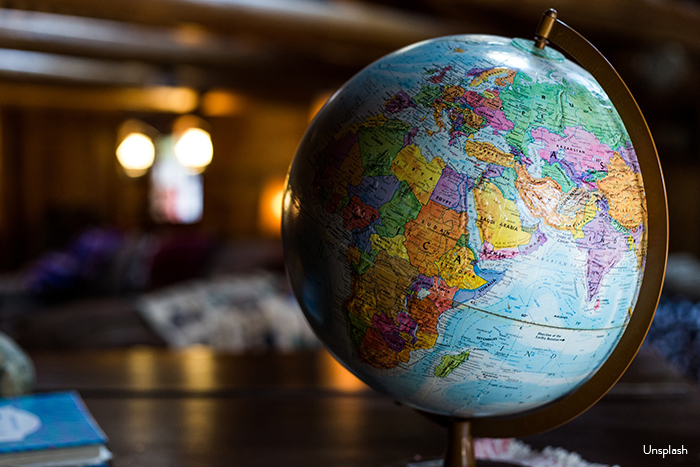 International public relations refers to the practice of public relations that occurs across
international boundaries and cultures. This type of public relations occurs when an organization and its publics are in different countries.
International public relations takes a local approach by focusing on differences among publics and audiences, while global public relations takes a global approach that focuses on similarities (Alaimo, 2017).
First, with international public relations, PR practitioners "implement distinctive programs in multiple markets, with each program tailored to meet the often acute distinctions of the individual geographic market" (Anderson, 1989, p. 413). This relates to the local approach, which states that "different countries and cultures are so different that they require strategies that are specifically designed to respond to local opportunities and challenges" (Alaimo, 2017, pp. 3-4).
Second, global public relations "superimposes an overall perspective on a program executed in two or more national markets, recognizing the similarities among audiences while necessarily adapting to regional differences" (Anderson, 1989, p. 13). This relates to the global approach, where practitioners "believe that there are certain best practices and messages that are generally successful across countries and cultures" (Alaimo, 2017, pp. 3-4).
An example of the local vs. global approach occurred in 2012 when IKEA, a Swedish furniture company, decided to airbrush a woman out of a catalog it would use in Saudi Arabia because women had to cover their faces and bodies to appear in public (Alaimo, 2017). IKEA apologized after the trade minister of Sweden, a country that advocates for women, complained. The company faced a conundrum in deciding whether to develop content specific to the Saudi culture or project a shared global identity.
Discussion questions
One public relations scholar, Krishnamurthy Srimamesh (2009) has argued that there is no need to separate the term global public relations from international publications "because even 'domestic' publics are becoming multinational and multicultural due to globalization." What is your position on this topic?
Rather than airbrushing the woman out of the catalog, what else could IKEA have done that would have been cost-effective? How does your suggestion relate to the global or local approach?
Case Study: Kendall Jenner & Pepsi
Background
PepsiCo faced criticism in April 2017 with a short-film commercial starring then 21-year-old Kendall Jenner, a white model and reality TV star featured on "Keeping Up with the Kardashians." The nearly 3-minute commercial was titled "Live for Now" and featured the song "Lions" by Skip Marley. The commercial aired on April 4, 2017, the 49th anniversary of the assassination of the Rev. Dr. Martin Luther King Jr.
Pepsi notes that consumers enjoy its products "more than one billion times a day in more than 200 countries and territories around the world," according to pepsico.com. Pepsi points outs that "supporting diversity and engagement is not only the right thing to do, it is the right thing to do for our business." The corporation also notes that it "embraces the full spectrum of humanity" by "building a more diverse, more inclusive workplace, and promoting what we call courageous engagement in our company and the communities we serve."
The controversial commercial first depicts Jenner in a blonde wig, silver dress, and dark lipstick posing for photos while smiling people from diverse racial, ethnic and cultural backgrounds peacefully protest with signs reading "Join the Conversation" and "Love." After a young man nods for Jenner to join in, she rips off her wig, wipes off her dark lipstick, and makes way through the crowd, now clad in a blue-jean outfit. In a pivotal moment, a smiling Jenner grabs a can of Pepsi and hands it to a police officer lined up in front of the protesters. The crowd cheers and the police officer smiles. The screen reads: "Live bolder. Live louder. Live for now."
Dilemma
Many social media users accused Pepsi of being tone-deaf and trivializing the Black Lives Matter (BLM) movement for financial gain. The Rev Dr. Bernice King, the youngest daughter of the late Rev. Dr. Martin Luther King Jr., tweeted, "If only Daddy would have known about the power of #Pepsi." Civil rights activist and podcaster DeRay Mckesson, tweeted, "If I had carried Pepsi I guess I never would've gotten arrested. Who knew?"
BLM was founded in July 2013 after George Zimmerman, a white-Latino neighborhood watch captain, was found not guilty of fatally shooting Trayvon Martin, a 17-year-old Black male, in Sanford, Florida, in February 2012. Since then, BLM has grown to 16 chapters, including 14 in the United States and the rest in Canada and the United Kingdom, according to blacklivesmatter.com.
The commercial debuted roughly nine months after over 100 BLM protests erupted after the July 2017 deaths of two Black men: Alton Sterling in Baton Rouge, Louisiana, on July 5 and Philando Castlle in St. Anthony, Minnesota, a day later. Police shot and killed both men.
Many people compared the image of Jenner handing the police officer a Pepsi to the real image of Ieshia Evans, a Black woman who stood silently in front of police during a protest in Baton Rouge, Louisiana, on July 9. Police later arrested her.
The clip resurfaced in summer 2020 after protests erupted nationwide after the death of another Black man in Minnesota, George Floyd, who died May 25 after a police officer held his knee on his neck for nearly nine minutes.
The commercial was a "blatant example of white privilege," senior style editor Kelsey Stiegman wrote in Seventeen magazine June 2020. "Kendall, a white, millionaire supermodel, may be able to safely engage with a police officer, but for a Black person, this harmless act could be a death sentence."
Course of Action
A day after the commercial was released, Pepsi pulled the ad and issued the following statement:
"Pepsi was trying to project a global message of unity, peace and understanding. Clearly we missed the mark, and we apologize. We did not intend to make light of any serious issue. We are removing the content and halting any further rollout. We also apologize for putting Kendall Jenner in this position."
Five months later, Indra Nooyi, who was PepsiCo's CEO at the time, told Fortune that when she saw that people were upset, she pulled the ad because she didn't want to offend.
"This has pained me a lot because this company is known for diversity, and the fact that everybody who produced the commercial and approved the commercial did not link it to Black Lives Matter made me scratch my head," Nooyi told Fortune. "I had not seen that scene. And I take everything personally."
Jenner never publicly responded to the backlash. Instead, she spoke out about the matter six months later in the October 2017 season 14 premiere of "Keeping Up With the Kardashians." Jenner said, "I would never purposely hurt someone ever. And I would, obviously, if I knew this was gonna be the outcome, like, I would have never done something like this. But you don't know when you're in the moment. I just felt so f—ing stupid."
Consequences
According to BrandWatch, PepsiCo's social media sentiment was 53.3 percent negative on the day the commercial appeared and 58.6 percent negative the next day. Additionally, MarketWatch reported that in 2016, PepsiCo's brand value dropped by 4 percent. Researchers say the ad could have cost between $2 million and $5 million.
Moral of the Story
PepsiCo's in-house team created the commercial, which suggests that the team needed more diverse perspectives. Hearing different sides could have been achieved by seeking input from or hiring an outside firm to develop the commercial. Others have suggested that the beverage-maker needed more planning and research with its consumers, or needed to get an external perspective, particularly from protesters and activist groups. In summary, sometimes trying to save money on the front end is not worth the cost to an organization's reputation on the back end.
Organizations must choose the right spokespersons who have authenticity and integrity. They also must seek outside opinions.
Discussion Questions
How does this case connect back to what you have learned about the principle of requisite variety?
Other than issuing an apology, what other course of action could PepsiCo have taken?
How well did Pepsi live up to its diversity and engagement statement?

Works Cited
About the company. (n.d.). PepsiCo, Inc. Official Website. https://www.pepsico.com/about/about-the-company
CBS This Morning. (2016, July 15). Woman in iconic Baton Rouge standoff photo breaks silence [Video]. YouTube. https://www.youtube.com/watch?v=LFC6l0DjDF0
Cady Lang. (2017, October 2). Kendall Jenner cried while addressing Pepsi ad backlash. Time. https://time.com/4965293/kendall-jenner-cries-addresses-pepsi-ad-backlash/
Carlos. (2017, April 5). Kendall Jenner for Pepsi Commercial [Video]. YouTube. https://www.youtube.com/watch?v=j9x15lR9VIg
Diversity and engagement. (n.d.). PepsiCo, Inc. Official Website. https://www.pepsico.com/about/diversity-and-engagement
Hobbs, T. (2019, July 26). Pepsi's ad failure shows the importance of diversity and market research. Marketing Week. https://www.marketingweek.com/pepsi-scandal-prove-lack-diversity-house-work-flawed/?nocache=true&login_errors%5B0%5D=empty_username&login_errors%5B1%5D=empty_password&_lsnonce=e170cca5a5&rememberme=1
Joyce, G. (2017, April 7). Data on the extent of the backlash to the Kendall Jenner Pepsi ad. Brandwatch. https://www.brandwatch.com/blog/react-kendall-jenner-pepsi-ad/#:~:text=Within%20the%20most%20common%20reactions,social%20movements%20for%20commercial%20gain
Pepsi statement re: Pepsi moments content. (2017, April 7). PepsiCo, Inc. Official Website. https://www.pepsico.com/news/press-release/pepsi-statement-re--pepsi-moments-content04052017
Victor, D. (2017, April 5). Pepsi pulls ad accused of trivializing Black Lives Matter. The New York Times - Breaking News, World News & Multimedia. https://www.nytimes.com/2017/04/05/business/kendall-jenner-pepsi-ad.html
Wright, I. (2017, April 10). 3 lessons brands should learn from Pepsi's Kendall Jenner ad disaster. PRNEWS. https://www.prnewsonline.com/pepsi-ad-kendall
Pepsi statement re: Pepsi moments content. (2017, April 5). PepsiCo, Inc. Official Website. https://www.pepsico.com/news/press-release/pepsi-statement-re--pepsi-moments-content04052017
Stiegman, K. (2020, June 1). Fans slam Kendall Jenner for not addressing police brutality after clips from Pepsi commercial resurface. Seventeen. https://www.seventeen.com/celebrity/a32729598/fans-slam-kendall-jenner-for-not-addressing-police-brutality-after-pepsi-commercial-clips-resurface/
Taylor, K. (2017, September 21). Pepsi CEO reveals her surprising response to controversial Kendall Jenner ad. Business Insider. https://www.businessinsider.com/pepsi-ceo-defends-kendall-jenner-ad-2017-9
Lesson 1 Assessment